Toronto,CA

Serguei Fedianine

---
I am an incorporated SAP FICO Consultant with over 15 years of international business experience implementing SAP FICO methodology. My SAP area of expertise is both manufacturing accounting and financial accounting with relevant integration to Material Management, Production Planning, Project System, Plant Maintenance, Human Resources, Sales, and Distribution. For many years I worked as a member of the LafargeHolcim NA Service Center. It is a complex manufacturing enterprise of multiple Group companies in the US and Canada. My role as Senior SAP FICO Specialist was to support current manufacturing accounting business processes. Together with other business systems analysts, I supported 15,000 users. Also, I worked on multiple large-scale projects and many smaller projects to cooperate with users to evaluate business needs for mapping into SAP functionality. It includes project blueprints, fit-gap analysis, proof of concept, designed ABAP specs, hands-on configuration, applied change requests to production, performed testing, cutover, go-live, transition, and warranty phase. Currently, I deliver consulting services for designing, building, and deploying SAP-based ERP solutions for different industries like the cable industry and pharma. Also, I create eLearning FICO training courses related to product costing, production variances, in SAP ERP, and S/4 HANA environments.
Courses by Serguei Fedianine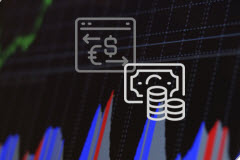 ---
---

The Course is crisp and simple. Quite quick to understand one of the most important topic in Manufacturing and Inventory Accounting. C Level leaders focus a lot on this topic. The course hence helps a lot at that level as well.
Short and Sweet course on Variance Analysis of Make-to-Stock Production Orders in SAP, Thumbs up !
5.0 Average Rating
2 Reviews
23 Student Views
2 Courses
Are you an SAP Professional?