Montréal,Canada
Diogene Ntirandekura
Founder
---
I am an expert SAP consultant in MM, CS, and PM with 10 years of experience as a functional consultant. I am the owner of ERP Happy, am bilingual French-English and have worked in Europe, Asia, and North America. My mission is to help organizations successfully complete their business transformation through the implementation of new technologies. As an ERP consultant, I analyse and solve complex challenges through sound business analysis and proper project management. Whether you struggle to easily retrieve data, feel burdened by too many systems or simply want to improve your existing processes, I am happy to contribute to the easing of those pains.
Courses by Diogene Ntirandekura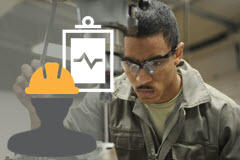 ---
4.1 Average Rating
9 Reviews
826 Student Views
1 Courses
Are you an SAP Professional?