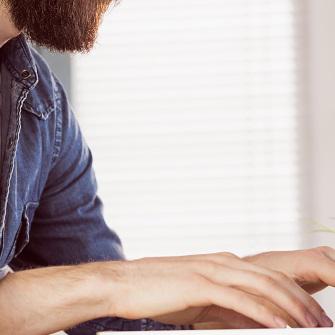 Acquired by SAP in 2012 for $4.3 billion, the SAP Ariba network is an online platform that connects buyers and suppliers together in order to streamline and optimize their corporate operational procurement processes. It is one of the first B2B marketplace, is now open to all buyers - all that you need is to create an account.
But, before following an online course about Ariba, and before getting an account, make sure you understand the following 8 basic functionalities of SAP Ariba, from strategic to operational plan-buy-pay process!
1. Analyze and Discover
With Spend Visibility you will get an overview of all spending, allowing to classify based on different sourcing companies but also industry standards. Be aware of how much the company is spending, and how these spendings are spread out.
It could allow you to identify issues such as different prices for the same product between different suppliers, or possible duplicates. Why order the same product from two places, while you could most likely negotiate a better contract by ordering from a single one.
With Supplier Discovery, whether you are buying or selling, you can mix and match the right product with your need. By searching in the catalog of suppliers by-products, you can find the right partner to negotiate a supply contract with. Or by posting your own product offering, you can let other companies find you and negotiate a possible contract with your business.
The supplier discovery is where you can post or answer to RFP, Requests For Proposals.
Figure 1 Ariba Discovery selling portal
2. Negotiate
A whole set of analytical tools will then allow you to source the right supplier by planning an order and negotiating it through the platform with different suppliers that are offering the product.
Once you'll have selected the right supplier for your order, agreed on terms, and decided to which supplier you'll award your order, you can sign a virtual agreement.
Video lesson: SAP Ariba Supply Chain Collaboration Overview
3. Sign Agreement
Contract Management and Contract Compliance are both offered in SAP Ariba. They are necessary to manage many aspects of sales contracts, such as Intellectual Property licenses and other agreements.
Through the Ariba system, you will be able to collaborate and integrate other stakeholders in a simple and integrated way on a single platform.
You can access advanced contract functionalities as well, such as creating automated alerts, creating your personalized dashboards, or setting up pre-configured reports.
By having all contract operations under one single screen, you will be able to improve company performance by reducing costs, using an efficient system that monitors all contracts at the same place, thus allowing external suppliers to enter your internal network.
4. Onboard and Track
Once suppliers have entered your network, they will be managed through the Supplier Information Management and the Supplier Performance Management systems.
They are centralized and therefore always contains up-to-date information about your suppliers. You will not have to update each supplier's information by yourself.
That way, you will better be able to monitor supplier performance but also to manage it according to your company's needs.
Assessing compliance and managing supply risk is possible through scores given by Ariba and based on hard facts, for example automatically detected criteria such as in time delivery – and they are all based on the integration of catalogs.
5. Publish Catalogs
The whole relationship offered by Ariba goes through product catalogs, the most central part of the platform.
With a traditional system, you might face issues such as catalog replication, as the information is existing in different places and might not be updated in real-time.
However, with SAP Ariba, the catalog of products is taken directly from the S/4HANA materials management database.
It is possible to load both internal and external catalog contents, simplifying the shopping cart, and purchase requisition process by having them both in a single business object.
On top of that, the user experience remains the same for the whole process, making it one of the easiest systems to use for the whole buy – invoice – pay process.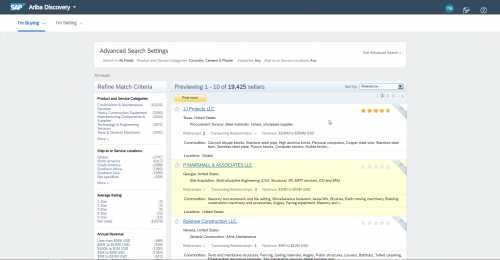 Figure 2 Browsing product catalogs
6. Buy Items/Services
Buying products could not be simpler than by using SAP Ariba! The whole procure to order process is fully integrated:
Start by requesting a product or service that you'd like to buy from the catalog of one of the suppliers,
Once the deal has been approved, both internally for the purchasing requisition, and externally by agreeing on a contract with the supplier, you can proceed with the exchange,
Upon reception of the goods or services that have been purchased, the procure to order process is over.
The next step is to finish the procure to pay process by getting invoiced.
7. Get Invoiced
Once the contract has been fulfilled, it is time for the supplier to send an invoice to the buyer. This operation, once again, can be completed in SAP Ariba.
Through electronic invoices, the smart invoicing of Ariba can lower processing costs by about 60 percent, with the integration of many automated tasks, such as invoice sending and the automatic check of invoices.
Invoices errors could be a thing of the past by using Ariba for the whole process, making it easier for the company to get their payments right.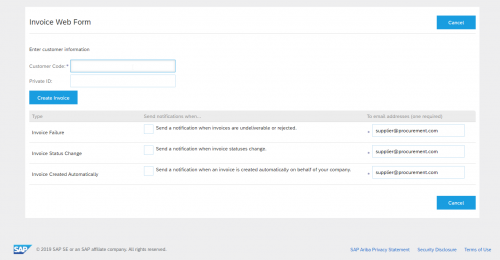 Figure 3 Creating an invoice in SAP Ariba
8. Pay
Payments can be secured in the Ariba platform by entering bank information that is verified by another user and validated by SAP Ariba processes. This ensures that payments for the invoices that have been generated are getting where they should.
Several payment methods can be combined, and suppliers have full visibility on the payments even before they are being sent out.
This secures the whole procure to pay process for your company.
Time To Start Using SAP Ariba!
Get an introduction to the plan – buy – pay process with our online course and start making the most of the Ariba system!
With its full integration to S/4HANA system, and the possibility to connect other systems, the whole procurement process can be managed securely in SAP Ariba.
Make it easier to find suppliers or to offer your product catalog to other possible buyers, and reduce the effort needed for your plan – buy – pay process by using the Ariba solution.
What are your needs for SAP Ariba global business network usage? Feel free to let us know which topics you would like to see covered in our future courses.