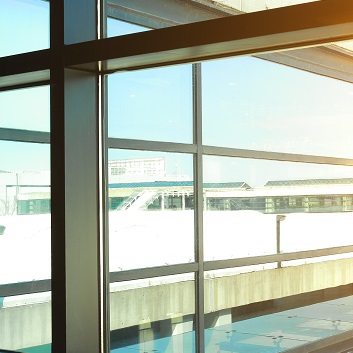 In this article, my aim is to answer several questions about SAP EWM (Extended Warehouse Management).
First off, I want to look at the question, 'why SAP EWM'? Why are so many companies opting to use it? How does SAP EWM compare to other products in the market?
And finally, why is SAP EWM education important to both prospective students and SAP professionals?

Why SAP EWM?
Supply Chain operational complexity is one of the reasons why companies choose to use SAP EWM. Do you have deconsolidation processes to free up physical space in your warehouse? Is your wave management complex? Do you need to store products following a process-oriented algorithm or a physical layout of the warehouse process or both? These are just a handful of the daily questions involved in Warehouse Management and Supply Chain logistics.
In addition, some companies select SAP EWM to optimize material flow and the overall effective management and distribution of goods.
However, I think the main reason companies elect SAP EWM is for the tight integration to other SAP products such as SAP ECC, SAP S/4HANA, SAP CRM -" Customer Relationship Management, SAP GTS-" Global Trade Services. This is the exact same reason that enabled SAP to become the market leader in the ERP market: SAP's overall tight integration.
How does SAP EWM compare to some of its main competitors?
SAP introduced SAP Extended Warehouse Management- 'EWM' in 2006 with SAP EWM 5.0. Some of the early functionality of SAP EWM consisted of Slotting, Warehouse Orders and Warehouse Monitoring. In 2006, SAP EWM did not compare favorably against its competitors. However today, it is a much different story.
At BRACHIN LLC, we conducted an informal survey of several companies comparing the following warehouse management systems: SAP EWM, Manhattan Associates and Infor. We spoke with 75 companies, the majority being in the manufacturing and retail industry. And fifty percent of the companies we surveyed had revenues that surpassed a billion dollars, so these companies are some of the 'big dogs' in the arena.
The results indicated that SAP EWM ranks well compared to the two other competitors that have a much longer history in the market and specialize only in Warehouse Management.
This highlights two main strengths of SAP EWM. First off, it demonstrates that SAP is innovative and not static. And most importantly, the survey showed that SAP is working steadily towards becoming the leader in Warehouse Management Systems.
Watch this short intro lesson to SAP EWM:
The future of EWM
SAP EWM is doing well in the market. It is a robust product that is being enhanced with each new version. It is also tightly integrated into other SAP products, which makes it streamlined and user-friendly.
Companies are best served to buy from one vendor software products that are integrated and work well in the ecosystem rather than buying multiple different software products and having to integrate them and manage the integration.
SAP EWM is going to continue to grow and be adopted by the market, which is the main reason you want to educate yourself on SAP EWM. It will help you both in your current position and career. The job prospects for SAP professionals with SAP EWM skills are bright. The complexities of world-wide Supply Chains have made it a requirement for robust Warehouse Management Systems such as SAP EWM.
Trade tensions are creating a need for flexibility, automation, and efficiencies. After 2020, SAP will not be supporting its legacy WM -Warehouse Management System. Therefore, customers will have to transition to SAP EWM. It's a great time to get a jump start on the transition and learn the basics of EWM.
EWM courses
For those interested in learning more about SAP EWM, our SAP Extended Management Overview Course is a great place to start your SAP EWM education journey.
Stay tuned for a few more EWM courses coming up soon: SAP EWM Advanced Concepts and SAP EWM Interview Questions and Answers.