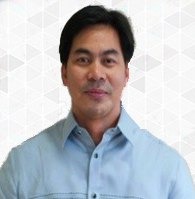 Last week I spoke with Joel Mendoza, a busy IT Manager living in Los Angeles, California. He has the distinction of being our #1 student! That's right, Joel has already completed over 110 of our online SAP training courses. Also, Joel is an active member of our community and is a member of our invitation-only Influence Council.
MMC - First off, I would like to say congratulations for being our #1 student. Also, thank you for allowing me to ask some questions. Your responses will help us motivate and engage our other 18,000+ students.
The number of courses you have taken is incredible! What was the most important thing that attracted you to our SAP training?
Joel - Before I started with Michael Management I looked at your customer list and your reviews. I really like the format and learning approach. Each step is taught clearly with navigation and explanation. Also, the site is clean, neat and conducive to focused learning. I have a roadmap for each category that is well-aligned with my job role.
I also like the scoreboard where I can monitor my progress and status.
I love your staff's response time whenever I send an email, make an inquiry or request. I would like to make a special mention to Ms. Leslie (that's Leslie Bass – our Training Development Director); she's great, and patiently responds to my comments.
MMC - Have you used the SAP knowledge and skills you have gained from MMC's training courses in your current role?
Joel - Yes, because I can recall, years back, when I was still working with SAP Basis and my working experience with functional consultants. However, nowadays my role focuses more on account management as an IT Manager and IT Governance – my focus has shifted a bit. I still find the training to be very valuable in my career. Each module I complete gives me the strength to know more about different SAP functionality and business processes.
MMC - What advice would you give to new students learning SAP for the first time and experienced SAP professionals, who are coming in to learn new skills?
Joel – First, you must remember that learning is a never-ending process and the more knowledge we gain, our self-esteem and confidence increases. Also, SAP is a very tough ERP platform, and so, the cost-effective piece-by-piece courses, when you put them side by side, give you the end-to-end process of the module.
I honestly believe that learning SAP is fun and will give you a competitive advantage in the market.
To all the experienced SAP users, we wish you would share your expertise and knowledge with us. Someone once said, "sharing is a way to achieve immortality."
MMC – How do you feel Michael Management's training compliments your individual learning style?
Joel - My learning pace fits with the MMC format. Anywhere, anytime the system is up I can learn, and the knowledge base is focused and not overwhelming.
MMC - So, what are you going to learn next? Why?
Joel - My intention is to finish all the courses you have in MMC and I want to influence the future of the company.
I really want to know the ins-and-outs of SAP in a cost-effective way. I guess this is one of the ways to master enterprise business thru SAP. I wish to see more courses on migration and master data preparation.
MMC - What motivates you when choosing a course?
Joel - Learning SAP is costly; the greatest advantage of MMC is that that the courseware offers entry level, going to medium, and diving deep into more advanced details. With MMC, you can unleash the secrets of the SAP world, economically.
And I really like the service level support; your team is friendly and very accommodating.
MMC - What sorts of things would you like to see in the future on our site?
Joel - I would like to see more of the end-to-end configuration process for each functional module. Something like when we show our SAP certification badge or certificate to a high demand market, we can pass the interview and be hired because we know what we are saying, even though we don't have many years of experience in that field.
MMC - Finally, parting words you want to share with our community?
Joel - I would like to extend my appreciation to the MMC, for having this knowledge portal that gives us an edge with the SAP Platform. Each module and course is focused, and easy to follow, you won't even notice you have just completed the course! Thanks a lot!
Everything journey starts with a first step – learn more about the unlimited SAP training subscription Joel signed up for and start learning SAP today!