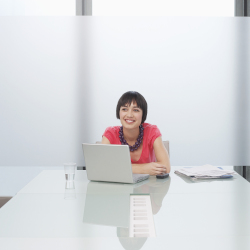 Online SAP training courses have become a staple of professional education throughout the last few years.
The sudden shift in the worldwide working culture created a workforce that was much more keenly aware of the resources available on the Internet, including professional development opportunities.
In turn, it also led some SAP experts to choose to create their own coursework and publish it through companies like Michael Management.
In truth, there's never been a better time to create an online SAP course and teach SAP. If you're an expert in your field, you can create a course that helps others get their feet under themselves and truly understand complex concepts that are present in SAP.
But different people are motivated by different ideas. So if you are indeed an SAP expert, your first impression may not be to create an online course that helps others become as skilled as you.
In this post, you'll read about four reasons why you, an expert in SAP, should consider creating an online course.
Download Free eBook: How to Create Successful and Profitable SAP Courses
To start, let's cover four reasons SAP instructors enjoy publishing online courses.
1. Help Professionals Grow
Many instructors who create online SAP courses and become an SAP instructors are drawn to it with the hope of helping others who want to grow.
This is a noble goal, and it's often the case that SAP experts have a profound understanding of the professional world outside of their single role.
As a result, SAP instructors tend to be individuals who are able to understand needs in a business that others may not, such as a manager understanding ABAP, an accountant understanding Fiori, and more.
The principle behind this creation is that learning more about SAP creates better skilled, well-rounded individuals who can achieve more.
SAP instructors know they can provide that experience to others, and it's a great point of pride and satisfaction.
2. Teach Your Passion
In addition to helping professionals grow, many SAP course instructors find it satisfying to teach to their passion.
This may be because they already work in positions where they're passionate, and creating an SAP course about their expertise is naturally satisfying.
Other instructors may feel that the project of creating an SAP course is a natural hobby, as they spend a significant amount of time every day doing the work that they're planning to teach others to do.
And, of course, there are any number of other reasons that an SAP instructor would happily offer their expertise to students who want to achieve more.
Regardless, the main point is that the process of creating coursework naturally dovetails with something an instructor loves. This passion is visible in online coursework in everything from the language used in writing it to the challenge of the lessons that are included.
Whether it's accounting, design, programming, or sales, the passion of an SAP course instructor is a driving force that can make all the difference in forging a runaway success.
3. Join the Booming Industry of Online Coursework
Online coursework has exploded in terms of popularity, particularly since 2020. In fact, Michael Management alone has seen a 305% usage increase in Q2 of 2020 compared to the previous year.
This is an absolutely unprecedented level of growth, especially for an online education provider. Online coursework is very popular, and it's probably here to stay.
4. Generate Passive Income
"Passive income" may be the most beautiful term in the English language. It represents an incredible level of financial security, comfort, and wealth that is rare to find and even more challenging to build.
In the context of online SAP courses, passive income refers to the students who may purchase your course at any time after you've done the work of creating it.
So you don't necessarily get paid as you continue to create the course itself. But once it's completed and published, the sky is the limit for new students — and your own income.
Again, because Michael Management sells online SAP courses, we know firsthand that instructors can earn a significant side income from this work.
In fact, instructors with 1-2 courses may earn about $800 every year. Those with 3-4 courses earn an average of $1,818 every year. For those with 5+ courses, they earn an average of $6,535 per year — and our top earners make more than $16,000!
Regardless of your position and income at your current employer, these numbers are incredibly promising. More importantly, your course can continue to sell and grow in popularity the longer it's sold.
That means you don't earn a straight $800 per year. The more you promote your own course, the more you earn.
How Can You Start Creating Successful Online SAP Courses?
Michael Management is a premier provider of SAP courses, including those that are exclusively offered online.
With that in mind, we have years of experience in providing actionable, engaging, and beloved lessons that empower SAP professionals to take the next steps in their careers.
Now, we're passing that knowledge on to you.
If you'd like to discover how you can create profitable SAP courses, this blog is just the tip of the iceberg.
We've composed an entire ebook that gives you much finer details and much more involved information that can help lead you to your next endeavor as an SAP online course publisher.
Are you ready to start creating SAP courses and profiting?