Witbank, ZA
---
I am an experienced SAP professional and over the past20+ years I've held positions including: SAP Technical Lead, Snr Planner, SAP Master Data User, Instrumentation Specialist, PLC & SCADA System Integrator, Management Consultant Professional, Project Manager, Controls Specialist Engineer, Instrumentation Engineer, Instrumentation Technician, Instrumentation Supervisor, Design Engineer E&I, E&I Quality Controller. Since my 25 years of entering the job market, I have worked in a lot of different industries across the world: Power Stations Gold / Platinum mines Oil & Gas fields and rigs Shipyards and Factories Mainly in Instrumentation & Electrical fields, starting as an apprentice working my way up and building valuable experience. Becoming a consultant and specialist in Instrumentation / PLC / SCADA / SAP / Project Management and Commissioning.
Courses by Willie Hendriks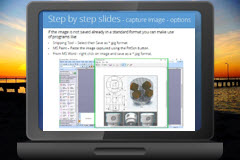 ---

This was a difficult course. Not because of the content. The content was excellent and very useful. There was something wrong in the procedures for accounting for the lessons being recorded as completed. It appears now that the problem is corrected. I had to complete some of the lessons four times before it was recorded as completed.....

Good course, very detailed, step by step, something we can now use in our organization especially in Routers for "special" assemblies
4.3 Average Rating
19 Reviews
402 Student Views
1 Courses
Are you an SAP Professional?