Rohit Khan

---
Rohit has more than 14 years of experience in SAP domain. His work experience includes SAP S/4HANA (on-prem and cloud), system conversion, UX, Analytics, Extensibility, ABAP Core Data Services. He is an avid blogger and has written many blogs in SAP community channel. He is also SAP press author and has published a book on SAP Cloud Platform workflows. You can find him as speaker on global channels for partners and customers. He is also presenter and speaker and you can find him taking live session on topics related to SAP S/4HANA transition, UX strategy, Intelligent Technologies, SAP S/4HANA Cloud and SAP S/4HANA Extensibility and Integration on different channels like SAP YPartner Edge, SAP Learning Hub. He is also OpenSAP speaker. You can find his sessions on https://open.sap.com/ platform and also on the microlearnings channel.
Courses by Rohit Khan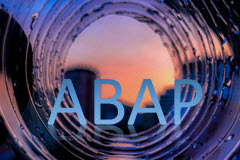 Basics of ABAP CDS Views
In this introductory course, you will learn the basics of ABAP Core Data Services (CDS). We will dis...
---
Excellent course and great information....

5.0 Average Rating
4 Reviews
186 Student Views
1 Courses
Are you an SAP Professional?