Pittsburgh,US

Bill Murdoch

---
Bill is an independent ILM consultant working with Fortune 500 companies. Bill was with Auritas Consulting for 5 years. Prior to that, he worked at Bayer for 17 years in the Strategy and Support SAP Competency Center/COE, Basis & DBA. He consulted at Bayer for Information Lifecycle Management and data archiving for another 6 years. He has worked with SAP since 1998. Bill has worked with SAP's ILM product since the 2009 Ramp-up, helping to decommission multiple systems, as well as Retention Warehousing on Live Production global systems. Bill spoke regularly at SAP Insider & ASUG/SAPPHIRE. Professional Summary - 22 years SAP - SAP Strategy and Support including Information Lifecycle Management Retention Warehousing and decommissioning, data archiving, DaRT/Tax, Batch scheduling, performance monitoring & tuning, Solution Manager, Early Watch Alerts, Competency Center interface to SAP for OSS messaging, notes, user administration, Support Packages, Enhancement Packages, SAP GUI, Portal interface, imaging with IBM CommonStore, KGS & OpenText, Tivoli Storage Management, tape robotics, data compression, Big Data integrity, backup & recovery. 30+ years overall technical experience in Government, Healthcare, Chemicals, Banking, Manufacturing and Software industries. SAP Basis and DBA background with expertise in Oracle, DB2, Windows, UNIX & Linux. Mobility FIORI certified. Industry recognition for SAP ILM Expertise ILM Class Instructor. Presented ILM archiving and retention management at SAPPHIRE/ASUG 2012, 2013, 2014, 2015 & 2016, SAP Tech Ed 2010, 2 ASUG webinars and 3 Bayer Innovation Fairs. Featured in a WIS Publishing SAP Insider Profiles magazine Q2 2012 "Bayer's Tips for Decommissioning Systems.
Courses by Bill Murdoch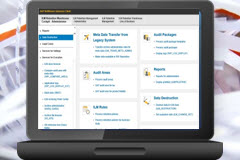 ---

Good course, very interesting and insightful... maybe not as pertinent to my job as I originally thought, but interesting/helpful. Very helpful training to understand ILM
4.7 Average Rating
15 Reviews
556 Student Views
1 Courses
Are you an SAP Professional?