Does your company have a Corporate Training account with MMC?
The steps below will walk you through registering for an account, accessing assigned training courses, and enrolling in new courses.
1. Register via your company's unique link. If you have not received the registration link yet, reach out to your Training Admin. Enter the required fields and click "Let's Go!"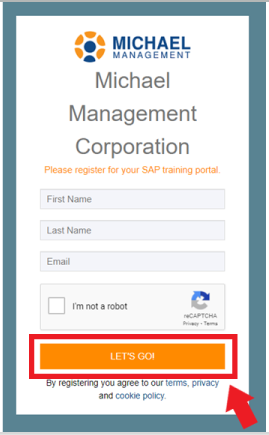 2. Check your inbox for a welcome email from us with the subject line "Welcome to Michael Management". Click "Activate My Account" to complete the verification process and be automatically logged into your training account.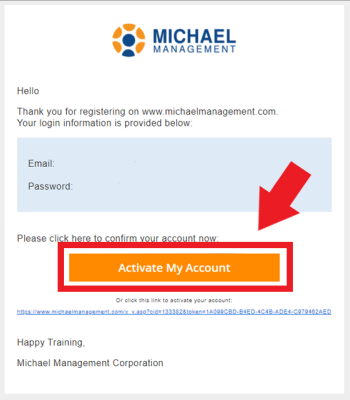 3. If you've been assigned courses by your Training Admin, you can access them by going to My Courses from the homepage. Hover your mouse above the words "My Courses", then click on the course you would like to start. You can also click "See All" to view the list of all courses you are enrolled in.
4. If you have not been assigned any courses yet, begin browsing the Library for courses you would like to take. You can browse single courses or Learning Paths, where we have complete paths laid out for the most common SAP roles & job functions.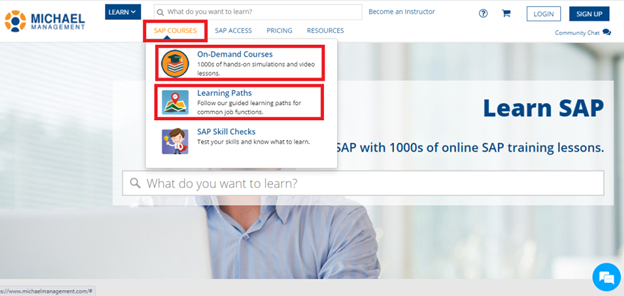 5. Once you have found a course you would like to enroll in, click on the orange "Enroll" button. In the section below the Enroll button, you can see which system the course is based on, the type of course, and more.
After enrolling in a course, you can begin immediately or find it later under "My Courses".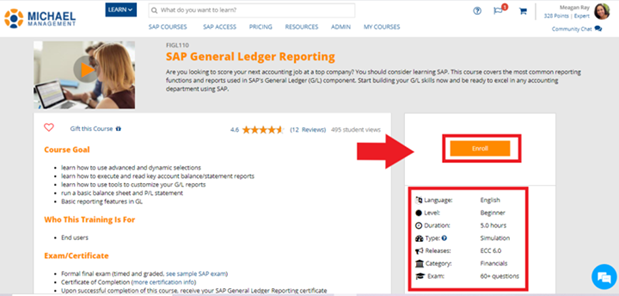 If you have any questions, contact us or visit our live chat which is available from 8:30 AM EST to 5:30 PM EST (in the U.S.)
If you have any questions, please don't hesitate to contact us.