Oakham, GB

Tim Lawson

Trainer, consultant and international speaker
---
Tim Lawson is an experienced trainer, consultant, and international speaker. He has been delivering and teaching Cost Reduction, Cost Management and other methodologies to businesses and organisations for over 20 years. Tim has a knowledgeable and practical teaching style which is based on many years of actual delivery of projects and programs of work in businesses across various industries. Creator of the Cost Reduction Method, Tim developed the methodology which is a step by step process for effectively reducing and managing costs in a business. Tim has over 30 years of proven commercial experience in a variety of roles. Tim has over 30 years of proven commercial experience in a variety of roles including Consultancy, Software, Construction, Retail, Media & Publishing and Logistics. Tim has a strong track record of delivering strategic change into organisations together with an extensive list of achievements. An MBA graduate from Henley, his extensive knowledge of systems, processes and organisational design has produced significant achievements. Over the years, his work has won many awards including the prestigious European Retail Technology Award and the BT Award for Innovation & Creativity. Most recently, Tim has been at the forefront of helping his clients manage their business continuity and business recovery following the COVID 19 pandemic. That work fits neatly alongside his other business experience and allows him to share the processes and procedures needed to achieve this. He has developed the Business Continuity Method to bring this work together.
Courses by Tim Lawson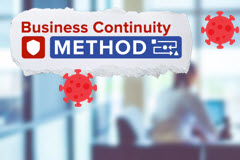 ---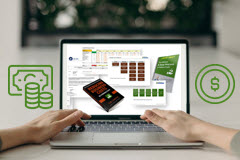 ---
assertive, professional, very clear, simple, and easy to apply to improve the business process.
4.8 Average Rating
4 Reviews
205 Student Views
2 Courses
Are you an SAP Professional?