Hyderabad,IN

Raja Ivaturi

---
Experienced in Product Management, Implementation, Consulting, Development, Training and Testing of ERP Products Baan IV, Oracle EBS R12, SAP ECC and PS9 across the continents of Africa, Europe, Middle East and US. has 7 years of Product Management experience in Oracle corporation and Baan Company. Before moving to IT, acquired experience in Power Plant Operation & Maintenance. Has extensive experience in Presales of IT Enterprise Solutions. Prepared methodologies and templates for Presales. Conversant with ERPs (SAP, Oracle, Baan and Peoplesoft), Solution Manager, Implementation methodologies of Oracle Unified Process (OUP), SAP ASAP and Activate (Beginner). Authored Proprietary methodology for ERP Implementation, Support and Integration for one of the employers. Major modules of expertise in SAP include SAP MM, PP, SAP SRM7 and SD. Some of the achievements include: 1. Led Virtual Go Live of SAP full ECC for a Japan Automobile Customer completely during the COVID19 lockdown period 2. Led the first implementation in Africa of SAP SRM7 3. Contributed to Development and certification (by SAP) of Pre-Configured SAP Solution for IS Utilities Held the Certifications that include CPIM (Certified Production and Inventory Management from APICS, USA), PMP (from PMI, USA), CIERP Certified Implementer of ERP (from CIBRES) and CGBL (Certified Global Business Leader, from U21). Still continues to learn and conversant with latest topics such as RPA, DevOPS, Design Thinking and BlockChain and contributed winning assignments for the organizations.
Courses by Raja Ivaturi
---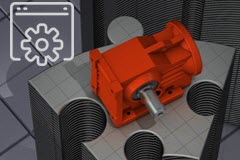 ---
Very structured and relevant course during pandemic situation like Covid 19 on Remote execution of SAP project ,Helpful guidelines on End to End project implementation!/mgmt . Cheers!
Very good course to understand fundamentals of BOM with nice examples, quality presentation slides,pics etc Thanks for the useful course!
4.9 Average Rating
8 Reviews
538 Student Views
2 Courses
Are you an SAP Professional?