Clarksburg,US

Madhu Siddalingaiah

---
Madhu is a data scientist and machine learning practitioner. Madhu leads machine learning teams overseeing the successful completion of technical and operations projects focused on business and technology transformation. Madhu has decades of professional experience completing advanced technology projects in aerospace, engineering, health care, defense, and financial markets, to name a few. The common thread in all of these projects has been a dedication to solving real business problems efficiently while improving the bottom line. Madhu is able to convey complex concepts, timelines, and technologies to non-technical audiences and executives, ensuring customer and stakeholder satisfaction. Madhu is well-versed in architecture, design, development, and implementation of business critical technology systems. Madhu has many high profile solutions to his credit. For example, he is one of the architects of the worlds largest financial database, which collects and transforms over 100 billion market events daily. This volume is greater than VISA, Mastercard, Facebook, and Twitter combined. Madhu is a recognized inventor with multiple US and EU patents awarded. Madhu has published four printed books and multiple courses in technology fields. Over the years, Madhu has presented papers at conferences in the US, Europe, and Australia. Madhu earned a B.Sc. Physics degree from the University of Maryland and continues his passion for learning through professional development from accredited institutions. Madhu is guitar player and a helicopter pilot.
Courses by Madhu Siddalingaiah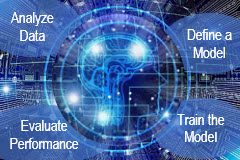 ---

5.0 Average Rating
2 Reviews
78 Student Views
1 Courses
Are you an SAP Professional?