Camberley,GB

Isard Haasakker

Functional/Technical S/4HANA Consultant
---
Isard has over 25 years of hands-on SAP implementation experience, always seeking new ways to make his clients become more efficient and productive, using new technologies to configure SAP and develop custom solutions. Being on ground zero in support and project teams, he has a unique view of what really happens when deploying SAP, resulting in his book Make F.I.T. Your Purpose: Introducing the Fast Implementation Track, how to implement SAP on time, within budget, and fit for purpose. Isard is constantly expanding his knowledge to extend the Fast Implementation Track, aligning his advice with SAP Activate, offering clients an innovative way to think outside the box and reduce development lead times by 40% while not being a constraint to waterfall or agile methodologies. The new normal, triggered by COVID-19, and the upcoming pressures of Brexit and climate change, clients are facing the challenge to respond to the disruption in order to survive. When running SAP, the additional pressure is to eventually move towards S/4 HANA. Many choose to copy and paste their ECC system but then not taking advantage of the new technologies available to take their business to a higher level. As a business, you want to deploy new functionality much faster and much cheaper, and much better while at the same time have a system that becomes more stable and more reliable, and more flexible. Isard can guide you to achieve this result by using SAP's Biggest Secret, BRF+.
Courses by Isard Haasakker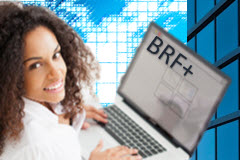 ---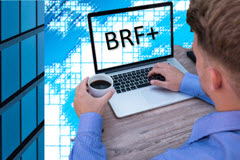 ---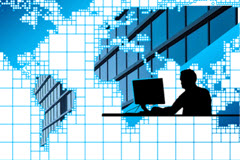 ---

The trainer has found a simple, but effective way to transfer his knowledge of the subject using a popular game. I have self-trained and used BRF+ previously, but I like to watch additional trainings to see if I can learn more tips and tricks. Which I certainly did with this course! Very good course content for intorduction , Still looking for more hands on BRF +
4.6 Average Rating
14 Reviews
715 Student Views
3 Courses
Are you an SAP Professional?