Denver,US

Dwayne Desylvia

Principal Solution Engineer
---
I am a seasoned Presales professional with 24+ years of experience helping customers understand the value of technology for their organization as part of their digital transformation. I engage with and help customers across all aspects of Presales activities including business problem discovery and clarification, business value extraction and mapping, solution modeling and architecture, presentations, demonstrations, prototypes/proof of concepts, and much more. Since 1995, I have sold and supported a wide variety of enterprise solutions including Platform, Cloud, Integration, Security, ERP, Development, and Change Management solutions and services. I actively work with emerging technologies such as SAP Leonardo, Robotic Process Automation, Conversational AI, Blockchain, voice-enabled user experiences (eg Alexa) and more. My goal is to make technology understandable and accessible to anyone and everyone. I have a passion for enterprise platform solutions & technologies and all things Presales.
Courses by Dwayne Desylvia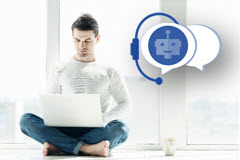 ---
SAP Fiori Apps Library
Whether your role is in business, IT or development, the Fiori Apps Library is the definitive resour...
--- Great demo showing you how to get the most out of the Fiori Apps Library!

Excellent explanation of how to use the Fiori Apps Library.
4.7 Average Rating
58 Reviews
2061 Student Views
2 Courses
Are you an SAP Professional?