Corporate SAP Training
40% Reduction in onboarding & training time
30% Reduction in training expenses
1 Day Increase productivity after 1 training day

How do you measure success?
Budget, time and ROI are among the most important factors in making an SAP training program successful. Our corporate accounts are designed to address all of this. Add to this that our SAP courses are online, hands-on, measurable, self-paced, and beautifully modern, and you've got the perfect solution for your SAP training needs.

section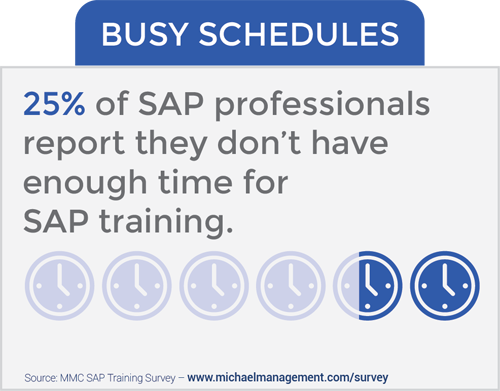 No Time For Training?
Gone are the days of all-day, onsite classroom training - we're all too busy for that. Our SAP training courses are divided into easy-to-take 30-minute lessons. People can take a lesson in the morning, over lunch or squeeze one in before they head out - all without missing a beat during their regular work schedule. It's no wonder that 60% of SAP professionals prefer online training over any other training method.
section
Tight Budgets?
With our SAP eLearning solutions you save 50% over the cost of traditional classroom training. Figure in travel expenses and absences and your savings approach 70%. Your bottom line: train more people in less time for half the cost.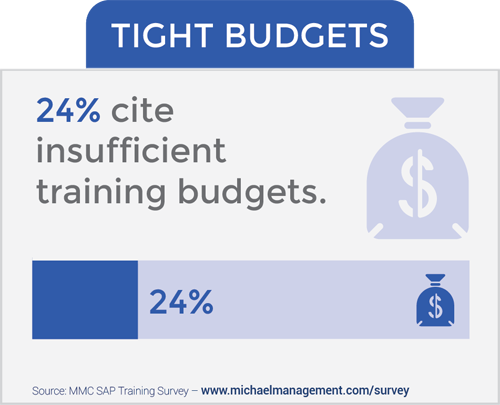 section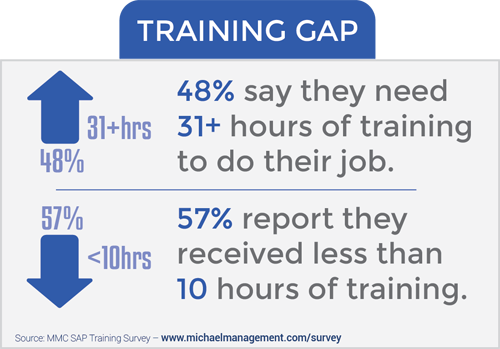 The SAP Training Gap
That's the difference between the training your team received vs. what they really needed. The wider the gap, the higher the risk exposure for serious problems. In fact, 4 out of 10 SAP professionals say they have not received enough training to perform their job duties.
section
From the CIO
For anyone wanting to establish a true SAP Center of Excellence (CoE) — Michael Management training should be the foundation...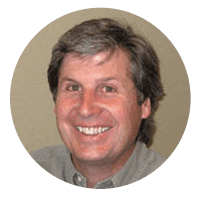 section
Give The People What They Want
Your SAP users don't want to learn from PowerPoint slides,
outdated Word documents or those dreadful BPPs (Business Process Procedures). Give them what they really want: fresh engaging online training based on hands-on exercises - true learning-by-doing.
section
Student Feedback
99%
of our students say our training has improved their SAP knowledge.
98%
find our prices fair or better.
97%
would recommend our SAP training to their co-workers.
section
Find out why Procter & Gamble, Verizon, and Boeing chose our SAP eLearning over traditional classroom training.
Compare Us to SAP
section
Can your company afford not to join?

40% Reduction in onboarding & training time
30% Reduction in training expenses
1 Day Increase productivity after 1 training day
How's that possible?