Other SAP Systems

There's more to SAP than just the ERP system. Here are the other SAP access subscriptions we offer.
And these systems come with sample configuration, transaction and master data already.

Select Monthly or Yearly Pricing

Monthly Yearly

ECC 6 with EhP 7

$99

BI 7.5 on HANA

$99

CRM 7

$99

Solution Manager 7.2

$99

PI 7.3

$99
Private SAP Access Systems

Don't like to share? Then sign up for your very own dedicated SAP access that only you will have access to.

Select Quarterly or Yearly Pricing

Quarterly Yearly

Dedicated Client: SAP S/4HANA with Fiori & ABAP
Includes 5 user IDs (1 with ABAP access), sample configuration and data.

$2,995

Dedicated Client: SAP ECC 6.0 with ABAP access
Includes 5 user IDs (1 with ABAP access), sample configuration and data.

$2,495

Dedicated Server: SAP S/4HANA with Fiori & ABAP
Includes SAP_ALL access and 5 users (1 with ABAP), sample configuration & data

From $19,995/year

Contact us
(+one-time installation fee)
MMC is a fantastic service provider. I have finally found exactly what I was looking for! Customer service is quick & professional to respond to any of your inquiries.

Lubomir Kuznik
Supply Chain Master Data SME
ExxonMobil
Questions about SAP Access?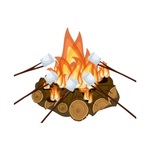 Join us for our free monthly
fireside SAP chat.
Don't display this again.