Vienna, Austria
---
Hi, my name is Ignacio. My main goal is to help you with new knowledge that you can apply at work and be a successful and professional leader. I led, coached, and managed Agile projects and scrum teams since 2005 for customers from all over the world. During my career with intensive learning, I got many advanced scrum certifications including Certified Scrum Professional Scrum Master, Certified Professional Scrum Product Owner, and Certified Agile Leadership. I worked 15 years as a Professor for Agile Methodologies and Systems design. I love to teach Agile and Scrum.
Courses by Ignacio Paz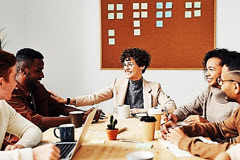 ---
No Reviews Yet
No Reviews Yet
1 Student Views
1 Courses
Are you an SAP Professional?