Unlimited Access for one low price. Start learning SAP right now.
Renews annually. Membership includes:
Unlimited access to entire SAP course library
50+ Learning Paths
30+ Skill Assessments
Cloud-based learning platform
Final certification exams
20% discount on annual SAP access subscriptions
Meet Some Of Your Instructors.
Our instructors are the best in the industry - from expert consultants to published authors and sought-after speakers. Learn from the best.
They Chose Us. Go Figure.
These companies chose us to train their teams on important SAP skills.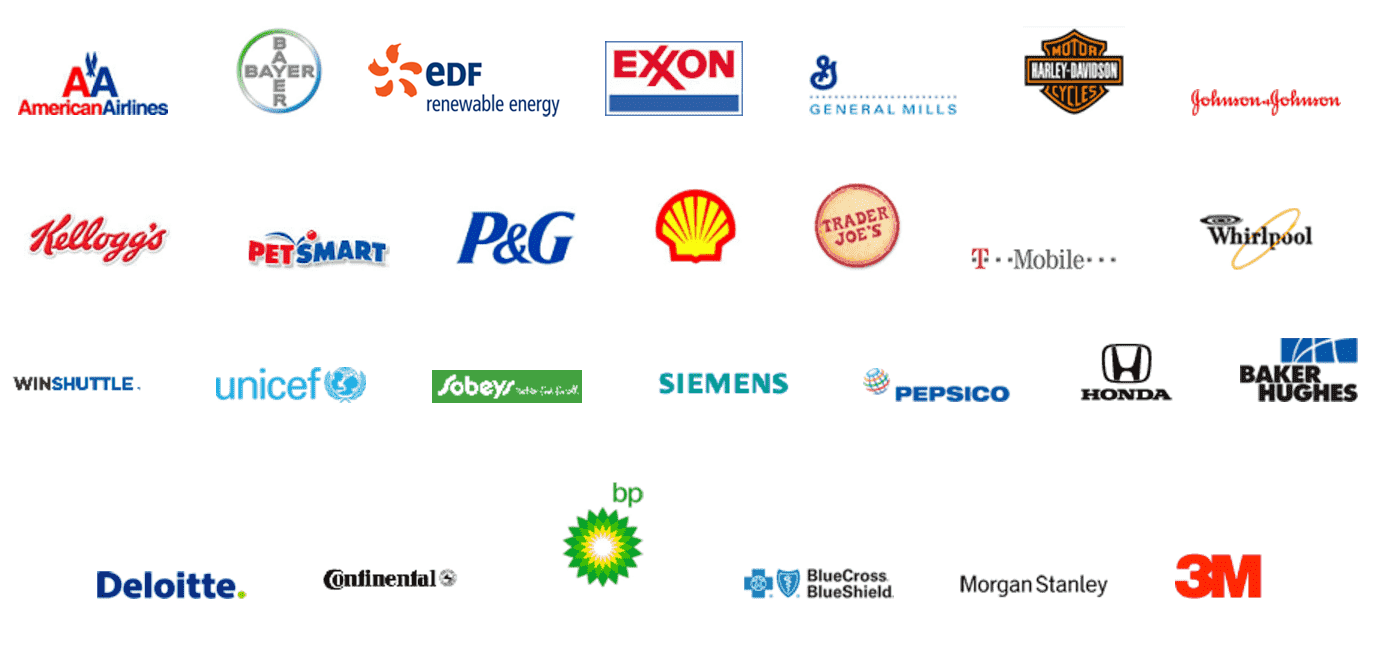 Thank you for the dedication to customer satisfaction by your dedicated staff and the excellent quality of your training programs.
Eduard Martinez
""
()

I like that I can go at my own pace.
Maria E. Hernandez
"Inventory Analyst"
(Verizon Wireless)
I`ve been very impressed and would highly recommend your courses to others.
Preston Borchers
"Global SAP ERP Application Leader - Finance"
(INVISTA)
...it was very productive! We are keeping your number close by.
Jim Erb
"Assistant Auditor-Controller"
(County of San Luis Obispo)

Great user-friendly lessons, conveniently accessible via web affordable effective webinars.
Colin Chang
"Controller"
(John Deere - Hitachi Speciality Products)

Very clear, complete, and efficient training!
Luciano Stella
"Consultant"
(Self-employed)
MMC`s training courses are so much fun. I am really enjoying the classes. Thank you!
Ann Thiel
"Planner / Scheduler"
(EDF Renewable Energy)

I haven`t seen any website that publishes SAP stuff as clear as you do.
Manas Mishra
"SAP ABAP Application Programmer"
(Semtech)
...you did a fantastic job!
Angela Seo
"Tax Director"
(Trader Joe's)

Although I am familiar with credit processing I still learnt new things.
Glenda Westley
"Group Customer SCM Manager"
(Johnson & Johnson Pacific)
I have used SAP for 6 years and this training still gave me some new tools to use on my job. This training is not only for beginners but users who just need a refresher in SAP.
Tim Dyszkiewicz
"Controller"
(Whirlpool Corporation)
You do a very good service!
Arpad Sreter
"Regional Finance Manager"
(Life Fitness/ Brunswick Corporation)
Fast and simple. Effective for quick learning.
Salil Gaonkar
"SAP Logistics Competency Lead"
(ILLUMITI)
Thank you, your service is really good!
Frederic Roy
"SAP Logistics Functional Analyst "
(Dollarama)
Thank you for great and prompt service.
Julia Povolocky
"Senior System & Report Analyst"
(Ontario Public Service)
Your online SAP training courses are simply amazing!
Armando Santos
"PMO and Senior Consultant in SAP"
(Freelance)
MMC`s training courses excel! Your SAP Skill Assessments are just awesome!
Vladimir Petek
"SAP Consultant"
(Pohn IT Consulting)

Every part of the process was excellent!
Cheryl Slinkard
"VP Professional Services "
(Magic Software Enterprises)
I am highly satisfied with SAP training process of MMC. Simulated training makes SAP learning very easy.
Humayun Kabir
"Inventory Analyst"
(The Source (Bell) Electronics)
...you are an important extension to our team.
Karen Cate
"VP Controller"
(Trader Joe's)

MMC simplifies the SAP Learning Process!
Jonathan Mayled
"IT Director"
(Plastipak Packaging)
MMC`s training courses are right to the point, easy to understand and makes you feel right at home. My knowledge of SAP has really grown since I started this training and I would recommend anyone who wants to kick-start their career in SAP.
Amos Mukomberanwa
"SAP Specialist"
(Old Mutual South Africa)
...your team is so fantastically responsive and agile!
Carmen Cordova
"Sr. Global Sales Operations Analyst"
(Webtrends)
I wish all customer service and businesses were as much a pleasure to do business with as you are.
Kevin Meadowcroft
"Spare Parts Coordinator"
(Schaeffler)

Convenience is number one, I can study and take exams on my own schedule during working hours.
Barbara Burke
"Senior Coordinator"
(Snohomish County PUD)

Excellent trainings and great support.
Andres Vargas
"Corporate Development"
(The Nielsen Company)

The training was excellent.
Troy Goetz
"SAP VC Support Analyst"
(Firestone Building Products)
I have really enjoyed your SAP training classes and SAP system access.
Steve Chunglo
"IT Director"
(Corning Incorporated)

I am very satisfied with your services and the support I received! The customer service at Michael Management is really a pleasure.
Thorsten Engel
"Partner"
(Deloitte New Zealand)
Thanks MMC for your wonderful and best SAP training. I am so addicted that I am subscribing one after another course.
Abdullah Mohiuddin
"SAP Specialist"
(Beneficent Technologies Inc.)

I find the Michael Management training materials very useful and logically structured.
Zsuzsanna Nyiri-Muller
"Accounts Receivable Team Leader"
(The Nielsen Company)

This training was helpful. I like the feature that your local company can add info on your system.
Tanya Farinacci
"Manager, FP&A - Performance Alloys and Composites"
(Materion Corp.)

The knowledge acquired in these courses gives you the chance to become an SAP expert. MMC courses really help you retain the SAP skills you are looking for.
Nathaly Ibanez Insignares
"Emerging Finance Leader Associate"
(The Nielsen Company)

The 24/7 availability of content and reasonable price are real positives!
Greg Mitchell
"Organizational Change Manager"
(Lumenor Consulting Group)
Thanks for your excellent service.
Alfredo Bird
"Manager, Analytics + Information Management"
(Deloitte)

Excellent SAP training site. Very professional approach in every training provided.
Kamlesh Jadav
"SAP FI/CO Consultant "
(Cognizant Technology Solutions)
The training is great.
Sheryl Asbell
"Senior Accounting Manager"
(CSC)
Everyone I have referred to Michael Management has had a good experience.
Jon Reed
"Co-Founder"
(Diginomica.com)
The training modules so far have been great! I have been whizzing through them and doing well on the quizzes. I`m loving SAP!
Rose Garman
"HR Manager/Consultant"
(Icon Information Consultants)
MMC`s training courses are the ideal way of learning thanks to 365 days availability to practice.
Kathir Kamatchi
"Operations and Project Manager"
(Siemens)

It`s a very simple and intuitive e-learning site. Well done.
Marco Silva
""
(Thai Union Group PCL)
What you people have done is tremendous. Thanks to MMC for the nice support to its students.
MD. Meer Rahat
"SAP Specialist"
(Berger Paints Bangladesh Limited)
I have had training on Microsoft and Certiport and you guys beat their simulation training HANDS DOWN.
Elaine Mason
"Data Entry Operator"
(Xerox)
MMC is a fantastic service provider. I have finally found exactly what I was looking for! Customer service is quick & professional to respond to any of your inquiries.
Lubomir Kuznik
"Supply Chain Master Data SME"
(ExxonMobil)
Well-structured and explained training modules. Quizzes at the end of each lesson are very helpful!
Delphine Tomlins
"SAP Specialist"
(Maersk Oil Qatar)
Thank you for the great service!
Yves de Spiegelaere
"SAP Consultant"
(VAT Integration Services)
For anyone wanting to establish a true SAP Center of Excellence (CoE) Michael Management training should be the foundation!
Jay Marqua
"CIO"
(Vantage Drilling)

The courses are well done and I like that I can do them at my convenience.
Mark Takeda
"IT Business analyst "
(Pharmascience Inc.)

I liked the courses and the format of actually seeing/using the SAP layout for different examples.
Chris Oliphant
"Facilities Engineer"
(Deere-Hitachi)

The courses have been good and very useful.
Rohit Chandrasekhar
"Manager, Technology Enablement"
(KPMG UK)

I am very happy with all of your training!
Mario Belanger
"Senior IS Analyst Operations System"
(Rothmans Benson & Hedges)

MMC is simple in presenting topics and it is so easy to learn.
Natalin Ramirez
"SAP FI/CO Module Specialist"
(Shell Oil Company)
Thank you! You all provide an excellent service.
Suzanne Karcher
"Senior Application Consultant "
(SAP America, Inc.)

MMC is a unique resource for SAP beginners, for all organization sizes to train their users, and for SAP professionals to share their knowledge and skills.
Kamaraju Turaga
"Strategy Leader"
(DigitalPaths)
I`ve learned more in one month taking these courses than I ever received trying to read the SAP manuals!
Kenneth Cote
"Global Cost Accountant"
(ASR Group)
The final exams were tough but fair and I have already used many of the theories learned in my day to day job.
Derek Francis
"General Ledger Accountant"
(Oce)
I took your Complete Asset Accounting class and found it very informative and feel it would be a must for New Users!
Diane Salva
"Tax Director"
(CSC)
I appreciate your business. You provide the great service and I recommend you to all my fellows and clients.
Gregory Azbel
"SCM Consultant"
(Thales)

I enjoy the hands-on type of training.
Venkat Balaji
"FICO Specialist"
(SABIC)
I`ve worked with many SAP training groups but this is on the top of my list.
Don Hotz
"CIO"
(CSC)
I would recommend you anytime.
John Pingleton
"Senior FICO Analyst"
(NPL Construction Co.)
I would happily recommend Michael Management solutions and training to any company that is serious about SAP.
Tom Vogel
"Director, ERP Product Marketing"
(Automation Anywhere, Inc.)
The Michael Management online training provided our project team with a jump start going into our blueprint sessions.
Ronda Walzer
"Senior Manager, SAP Business Processes"
(Love's Travel Stops)
Your service was a huge help and I have referred many people to your service.
Bart Noyes
"VP of e-Commerce and Decision Support"
(Cognitive Support Solutions)

Michael Management`s courses are undoubtedly productive as the course contents are very effective and useful.
Shahriar Karim
"Logistics coordinator"
(Mizan Furniture)

I now log in to SAP with confidence knowing what I`m doing.
Javier Ndong Angue
"Accountant"
(Atlantic Methanol)
You have been a great help to us over the years!
Tom English
"CIO"
(Trader Joe's)

I would recommend MMC to everyone that wants to learn SAP!
Michael Prive
"SAP BI Specialist"
(Ehrmann Commonwealth Dairy)
This SAP training has improved my knowledge and all these certifications have made my resume look very impressive.
Pallavi Mondhe
"SAP MM Functional Consultant"
(SAPSOL Technologies Inc.)
The material is put together very nicely and I find the simulation aspect of the courses to be more beneficial than screenshots in PowerPoint.
Lauren Kessler
"SAP Specialist"
(Navy ERP Business Office )

Your method is fantastic!
Oscar Roldan
"Asset Management Consultant"
(SMEC)

The MMC site & training is great! It is part of the reason why I got my new job!
Katlin Montgomery
"Client Supply Chain Manager "
(ODW Logistics, Inc.)

Everything looks good to me. I really enjoyed this training.
Hilario Engura
"Accounting & Finance Dept."
(Atlantic Methanol Production Company LLC )

This training is better than having a person over your shoulder because you can pause and repeat the training and practice the lessons until you become proficient with the material.
Chauntay Williams
"NADC Team Lead"
(Teleflex Medical)
The service is really good. I could accomplish my goals using your service.
Valentin Alcocer
"Managing Director"
(SF Solution Factory)
Taking the course showed me new short cuts and made me aware of other areas that I haven`t had to use yet. I think the courses are great and I`m looking forward to learning more!
Jaci Tomkinson
"Instructional Designer"
(Lennox International)
...one of the best SAP consulting companies that I`ve had the pleasure of doing business with.
Jeff Brooks
"Accounting Operations Manager"
(Boeing Flight Services)
It is an excellent service.
Arvind Shelkar
"SAP HCM Lead Consultant"
(Korn Ferry)
With the acceleration in technologies, every professional today needs lifelong learning. The courses from MMC provide this.
Gary Cokins
"CEO - Founder"
(Analytics-Based Performance Management LLC)

This course taught me a lot about the SD side of setup and maintenance.
Thomas Smith
"Transportation Specialist"
(Manitowoc Cranes)
Great, what a service.
Hugo Vandenabeele
"SAP BW Operations Manager"
(Worldline Global)
Thank you. It is a great service.
Janet Lawrance
"Senior SAP Functional Analyst"
(Catalyst Paper)
The SAP access is excellent!
Graciela Camacho
"SAP Senior Project Manager"
(Dobisch Consulting SC)
You guys have been great...I will be back!
Aatif Naziri
"Senior SAP Data Services Consultant (BODS)"
(SAP America at Rev Group)

You`re fast, I like that. Thanks for the good support.
Franklin Frijling
"Managing Director/Founder"
(ICT Trainingen & Diensten)

Easy to take courses at your own pace.
Bill Murdoch
"Senior ILM Consultant"
(Auritas and Bayer)

Great training and documentation!
Prashanthi Reddy
"BI Data Analyst"
(GameStop Corporation)

I enjoyed the training program at MMC because I learn best when it`s hands on. The courses are user friendly, easy to navigate through, & affordable. I would use this service again!
Anne Skelly
"System Controls Analyst"
(Waters)

I am very pleased with the training material and the way the online training works. It is so professional!
Henrik Olsen-Riedlberger
"Business consultant"
(OLR Consulting)

I had no detailed knowledge of SAP Solution Manager and MMC training allowed me to progress quickly in the functions of my present job.
Alejandro Flores Maso
"SAP Analyst"
(Pharmascience Inc.)

I like how the courses were done. They were informative, very organized, and logical.
Jerome Thomas
"Experienced IT Professional"
()
Excellent website!
Sheri Jesse
"SAP Specialist"
(Tate & Lyle)
We are very happy with the e-learning courses.
Darlene Francis
"Principal and Founder"
(Francis and Associates, LLC)

The Training is very realistic and intuitive, excellent courses & questions on the final exams. I like the ability to have hands-on practice. I`m loving this training site!
Karl Schultz
"SR Supply Chain Management Consultant"
(Boeing)

Michael Management has been one of the most user friendly SAP e-learning tools I have used in my career.
Gricelda Estevez
"Program Manager"
(The Nielsen Company)

The courses, documentation and quizzes are excellent!
Ilko Marulanda
"Development Engineer"
(NextSDI S.A.S.)

MMC training is much more user friendly & interesting than SAP learning Hub.
Ashutosh Singh
"SAP FICO Consultant"
(Nielsen)
Found the courses so helpful that I purchased the unlimited subscription.
Richard Barnes
"Business Integration Manager"
(Mars Petcare)
Michael Management is literally the best source for SAP fixed asset consulting.
Jeff Brooks
"Accounting Operations Manager"
(Boeing Flight Services)
I have enjoyed your SAP access and it has been very reliable and performance was very good.
Bob Chicvak
"Supply Chain Optimization and Predictive Analytics"
(itelligence)
We had a very good experience with the Michael Management SAP training platform in getting our SAP power users up to speed in a very cost-effective way.
Eamonn Ryan
"Manager - Financial Systems"
(Arcelor Mittal)

MMC helps us gain confidence and efficiency with system knowledge and transactional execution to effectively support our business needs.
Theresa Scully
"Manufacturing Planning & Supply Manager"
(Olin Brass)

MMC does an amazing job! You`re a team full of cutting-edge talent, dedication and passion for SAP design & development. I wholeheartedly recommend you to all colleagues and associates.
Tim Thomas
"Shipping Manager"
(Olin Brass)
The courses are very well done. A lot of great information is presented.
Jim Salter
"Senior Business Systems Analyst"
(Ikaria Inc.)

Excellent and great value training with amazing support. The best online training available.
John Jordan
"SAP Consultant"
(ERP Corp.)
Your courses are excellent which is why I continue to purchase from you.
Graham Asbury
"SAP SD/OTC Senior Associate"
(PwC)
I am impressed with your products and have recommended you to colleagues and associates.
Christopher Lallis
"SAP Functional Specialist - Supply Chain"
(R. Twining & Company Limited)

I would recommend this training to my co-workers. CONSD101 is an excellent course!
Barry Kling
"IT Technologist"
(Sanofi Genzyme)
I really do like these training classes. Your company does a great job.
Alice Bartels
"Sr. Business Analyst - SAP"
(Armstrong Energy)
MMC`s training courses are very easy to understand and valuable in improving [my] skills in the toughest path of an SAP Career.
Riyaz Malik
"SAP SD Consultant "
(Tabuk Pharmaceutical MFG Co.)
The subscription was enjoyed very much, and I found it to be very beneficial.
Jamie Harmon
"Business Analyst"
(Kimberly-Clark)
This course is tough but very meaningful and useful.
Joel Mendoza
"IT Manager"
(JFC North America)

Comprehensive training that is easy to follow.
Gary Lemmons
"ABSM Core Team - Logistics"
(Lucite International)
I took the online LSMW class and it was great. Thanks!
Mary Ellen Dittemore
"SAP Analyst"
(Trader Joe's)
I landed an interview with Sysco because of my certification through MMC. I start my new job (Costing Coordinator) on February 27!
Michelle Mikesell
"Costing Coordinator"
(Sysco Corporation)
It was helpful that there were in depth explanations.
Ellen Pak
"Financial Planning & Analysis"
(The Nielsen Company)
I really can just report the best about your service and will join it as soon as I would need it again!
Peter Gruber
"Consultant Supply Chain Management"
([unit]IT)

Great step-by-step self-paced training!
Mary Lepke
"Senior Analyst"
(Siemens Healthcare)

I am loving the courses. I think the quality of the lessons are really super!
Daniel Thibault-Shea
"Planner / Buyer "
(Pharmascience Inc.)
No wonder why MMC is simply the best online SAP Training company.
Jawad Akhtar
"Business Sales & Delivery Leader - SAP"
(IBM)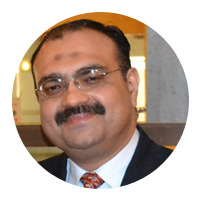 Jawad has helped create some of our bestselling eLearning courses. He's also the author of the SAP PRESS bestselling book "Production Planning and Control with SAP ERP". When he's not at work, Jawad spends quality time with friends and family, reading books and mentoring.
I consider myself a 'global citizen'. I love international food, notably Chinese, Turkish, and Italian!"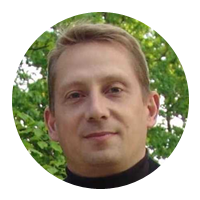 Kevin's expertise is in the area of Logistics. He has approximately 23 years of SAP experience. When he's not at work, Kevin and his wife enjoy
traveling and exploring the world.
My favorite concert was The Rolling Stones, Voodoo Lounge Tour at Prague Stadium in '95!"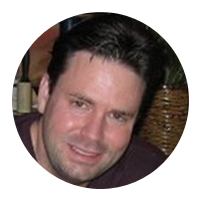 Bill specializes in our CRM eLearning. He's a seasoned IT professional with over 15 years functional, technical and project management experience implementing SAP business process re-engineering. Outside of work, Bill is a BMW and Corvette enthusiast, enjoys travel to Asia, and relaxing with his wife and young daughter.
My favorite meal is 'som tam', a spicy papaya salad. I'm usually on a beautiful beach in Thailand when enjoying it!"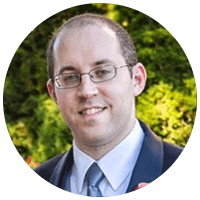 Jason is an information technology analyst with expert experience in SAP Business Warehouse and SAP Portals, specializing in front-end web interface design for analytical reports and dashboards, data visualization with Tableau, BW performance optimization, back-end data warehouse management, and query design. He is also an independent web designer and technology consultant.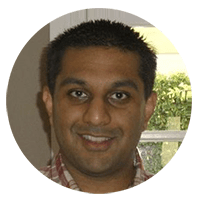 Hiren is an SAP consultant, combining deep technical and process knowledge with wide industry experience and solid project methodology expertise. He is great at engaging with all levels of users and executives to drive out requirements, set and exceed expectations, and deliver exceptional solutions.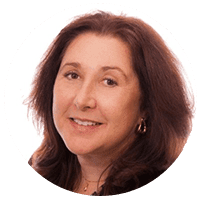 Jenny has proven talent for developing training programs, managing implementations and providing continuous improvement for global Fortune 500 companies. She has extensive master data experience in conversions and set up and a strong combination of 'real world' application knowledge, with outstanding training and motivational skills. As an exemplary communicator, she has been able to lead clients through complex business process re-engineering, help organizations achieve objectives and facilitate growth.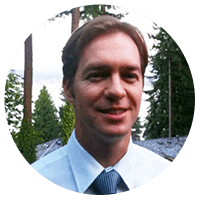 Robert Leathem is an SAP Professional with 16 years' International ERP experience across USA, Mexico, Canada, Brazil, China, Japan, Africa, and Europe and cross industry projects involving high tech, financial services, software, consumer products, and manufacturing industries. His expertise and experience includes 7 full life cycle projects integrated with cloud & on premise ERM, CRM, SRM, PLM and custom systems.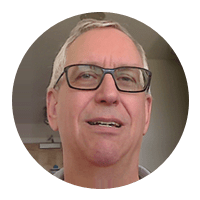 Todd brings a unique combination of business intelligence expertise, support and service orientation, and team leadership to his work. Todd has 20+ years' experience developing in Web Intelligence, Universe Designer, IDT, Crystal Reports and Tableau.
He has delivered hundreds of hours of training in BI and information technology subjects. He is comfortable working at all levels in an organization, and effective in dynamic environments where priorities shift day to day, Todd is able to think outside the box to see solutions.