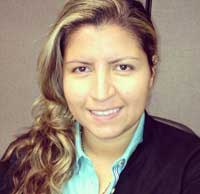 As the Client Services Manager for Michael Management, I hear a lot of different questions and concerns about SAP training. 'Where do I begin?' is one of the most commonly asked. The interest in SAP training is rising and many of the students I speak to are eager to begin their training and earn their SAP Certification. The only problem is that many people do not know where to start.
So right here, right now, I figured it would be helpful to let anyone interested in pursuing SAP training in on a little secret.
One of the biggest misconceptions among those new to the SAP world is that we tend to think that having years of experience in a particular field, whether it's Finance, IT, Healthcare, HR, you name it, somehow equates to having experience in SAP. I am here to clarify, that regardless of the experience you have in a particular field, it is not equivalent to having any type of knowledge in SAP.
With that being said, for anyone that falls into this category, the best place to start would be with a Basic SAP Skills curriculum. These courses are designed to help introduce you to SAP and its basic functionalities. These are key courses to take because they will provide you with all the fundamentals you will need to know in order to proceed to advanced courses.
Once you have completed basic SAP courses, the next question to ask yourself would be: What specific area of SAP am I interested in learning? There's Financials & Controlling, Logistics & Supply Chain Management, HR, HANA and more. The point is: There is training and a career in SAP out there just waiting for you. Do your research and take your training seriously. Trust me, it will pay off.
I hope this information helps clarify the options available for those of you looking to begin a career in SAP.
PS: We're here to help. If you have questions, please ask!