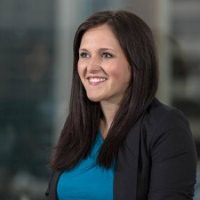 Hi Michelle, pleasure to meet you. Can I ask why you needed SAP training?
I needed SAP training because I was a new graduate and decided to start my career in consulting.
Awesome! What did you think of MMC's training and how do you think the training benefited you?
It was great! All the courses were detailed and would explain a lot of the 'why' questions students might have.
That is always good to hear! Thank you. Now, what advice would you give new SAP students?
I would recommend trying a couple different modules to see what best fits you and your career goals. I would definitely suggest completing the Finance and SCM modules as they are used at nearly every major client engagement.
Yes, that is true. Financials and Logistics are two very popular SAP training modules. What other modules did you consider?
Originally, I was mainly interested in SCM modules. But that later allowed me to carve my path to where I am now, in the BI side of SAP.
What made you decide on MMC training?
My company offered it as an additional learning outside of the client site. I figured I would take advantage of the great opportunity!
​Fantastic! Michelle thank you very much for your time, we appreciate all of your feedback.
​We offer corporate SAP training for numerous organizations worldwide. Click here for more information on our Corporate SAP Training options!