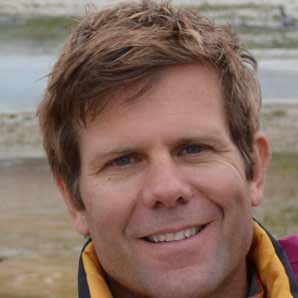 Let's face it, a job search is no fun, and an SAP job search is no exception to the rule. Throwing resumes into the electronic void and getting nothing but robo-responses, the stress of interviewing, and never hearing back afterwards can bring even a strong woman to her knees. Add in the challenge and anxiety of starting in a field where you have limited work experience and the prospects can seem daunting.
The traditional hiring process has been described as a funnel: throw in a few hundred resumes at the top, weed them out along the way, and emerge with the right candidate at the bottom. The problem with this approach is that it's both imperfect and painful. From a job seeker's perspective it can also make landing a job feel a bit like winning the lottery; it's possible, but the odds are not in your favor. A much better approach is to skip the funnel altogether. If you can find and target a hiring manager (assuming there is an open position somewhere you want to work) your chances improve markedly.
In the funnel approach you have to pass through various checkpoints and gates: Resume screening software, HR generalists, Recruiters, Admins, Consultants, before you reach the person with the job. At each step along the way you run the risk of getting cut. In fact the primary purpose of each step in the funnel is to cut down the number of people who move on to the next step. Yes, you could argue that the process is there to cull the herd and place only qualified candidates in front of the hiring manager, but the reality is that there is a lot of subjectivity as to what 'qualified' means for any given job role and how different people will interpret those standards.
Is there hope?
If you can get directly to that last step in the funnel first, i.e. the hiring manager, then you've avoided several obstacles along the way, and increased your chances dramatically. "Waaaaah", I can hear the cries already, "But I don't know even know who the hiring manager is let alone have a way to get in front of him or her!" Well there's this nifty tool called LinkedIn which should be your first stop. So let's see…who works in IT at this company, or Finance or whatever. Can I figure out who the hiring manager might be? Maybe yes, maybe no, but don't despair. Finding the hiring manager isn't your only option. Do I know anyone who knows anyone who works at this company? These days seeing who knows whom is amazingly straightforward with LinkedIn.
If you can find someone you know to pass on your resume, or ever better a referral to someone at the company who can then pass it on to the hiring manager (or the hiring manager's boss) you'll be a mile ahead of the herd. Hiring managers typically take referrals from their colleagues more seriously than a pile of resumes from HR. They can also on occasion feel pretty darn good about finding their own candidate and avoiding that HR department altogether.
May the odds be ever in your favor!
John von Aspen has worked in the SAP field for twenty years in a variety of capacities including that of a 'hiring manager'. He is the author of Getting Started in SAP: How to transform your career and become a highly paid SAP expert. He is also the father of a twelve-year old daughter who influences his movie choices.