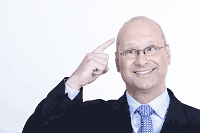 I'm excited! We just launched our new SAP eLearning version 2.0 (or is it already 3.0?) project...what does that mean? Good question.
We listened to your feedback and are implementing the best and most frequent ideas you guys came up with.
We're converting all our training lessons to a new modern look & feel, are adding a bunch of quiz and exam questions, are updating the PDF hand-outs and adding increased business scenarios.
We have a massive course catalog of over 1200 hands-on simulation lessons and thus, this roll-out will take us a few months to complete. For a preview of our new format take a look at this sample lesson: https://www.michaelmanagement.com/sap-training
We're constantly working on building the best SAP eLearning training that's available - so please keep your comments and suggestions coming!
Cheers,
Thomas