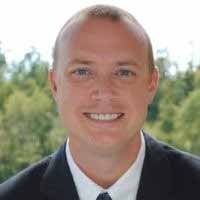 Robert Glitch, a Solutions Engineer at Winshuttle, was kind enough to share some of his experiences and insights in SAP world with us.
Hi there Robert, thank you for taking some time to chat with us. To begin, we'd like to ask why you needed SAP training?
For many reasons, however the main one would be that SAP is ever-changing and knowledge is powerful when looking to accomplish a task.
Yes, agreed, knowledge is definitely very powerful in any industry. Robert, do you have any advice or tips you would give new SAP students?
SAP may seem simple when you first look at the TCodes, but there is a lot of complexity in every screen that you are presented with and understanding those screens is the key to success.
Complexity is absolutely a great word to describe SAP. Were there any other training options you considered before opting for MMC Training?
I did consider vendor training, on my own, but I felt Michael Management was the best fit for what I was looking for.
Well, we are happy to know that we were the best option! What exactly made you decide on MMC training?
It gave me the chance to actually use the product as I learned. I am a hands-on type of learner, so I like to be able to practice what I see.
Me too! It's really the best way to learn. How has the training from MMC benefited you?
In many ways, but most importantly I now understand what I need to know on the subject. I learned a lot of tips and tricks that I didn't know before and that has been very helpful!
Great, Robert thank you so much for answering all of our questions today and providing the inside scoop on your experience!
Practice makes perfect! Register to receive 3 free sample lessons of our hands-on simulation trainings, true learning by doing. No death by Power Point approach here!