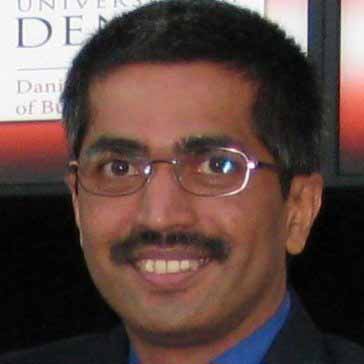 Are you looking to upgrade to a more rewarding career and take on new challenges? For hundreds of thousands of professionals like me, SAP training is where it began and continuing to learn SAP has made the huge difference. I would like to share some lessons from this journey with you.
What is SAP software and why is it so important? Well, SAP has created the world's leading enterprise resource planning (ERP) software application which is used by most large corporations. Over 70% of the world's supply chain touches SAP software somewhere along the way. So, if you are proficient at SAP, you stand a better chance to get to work for these corporations, which is usually financially rewarding.
Professionally, I have also enjoyed a very rewarding career since I started learning SAP in 1997. But learning SAP has given me much more. It is not so much about what I have got, but rather about what I have become that is probably more valuable. I have become a more knowledgeable, more confident person with the ability to contribute much more in the world of business than what I would have been able to do without my SAP skills. And this is what translates into more monetary rewards and what is even more satisfying – happy customers and earning professional respect from peers and customers.
SAP software delivers what are often referred to as best practices in various areas of business. For example, SAP Production Planning Module covers various kinds of manufacturing processes – Make to Stock, Make to Order, Assemble to Order, Repetitive Manufacturing, Process Manufacturing, Engineer to Order, etc. Learning SAP Production Planning gives you an understanding of how these processes work and how you can set them up at a company. Other modules like Sales and Distribution, Materials Management, Transportation Management, etc. use the best practices in Supply Chain Management and implement it in software. Similarly, Finance and Controlling modules of SAP are built around best practices in Financial Accounting and Management Accounting. They also cover the latest accounting standards in various countries, including FASB and IFRS. So, what you learn when you learn SAP is well beyond learning the software. You acquire process knowledge and management skills that are critical to the functioning of large business corporations.
Business models and business theory keep evolving and with it, SAP software keeps evolving as well. Customer Relationship Management, Human Capital Management, Enterprise Asset Management, Product Lifecycle Management, Supplier Relationship Management, Integrated Business Planning, etc. are some areas where SAP software takes into account more recent developments in management theory and leverages software to help companies continue to improve productivity and profits. So learning SAP does not end at any stage. For me, learning SAP has been a path to learning best business practices as they evolve and so the learning continues. And I continue to grow.
Stephen Covey, in his profoundly influential book – "The 7 Habits of Highly Effective People" emphasized the importance of "Sharpening the Saw". There are very high returns on an investment in sharpening the saw and working with a sharpened saw as compared to one that has become dull. So have been the returns on an investment in acquiring greater SAP skills for me and hundreds of thousands of people like me. So, if this influences you to embark on an investment in acquiring more business knowledge in SAP, welcome to the club. Wish you the very best and enjoy the journey!