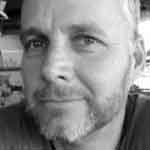 This is a two-part article that discusses some of the steps to take if you are striving to become a world-class SAP consultant as outlined by Kevin Wilson a Partner at Reveal Inc.
Firstly, let me make a few "for granted" statements:
The consultant in question is honest and has genuine integrity.
The consultant is not lazy or afraid of hard work.
The consultant has an abundance mentality - "There is enough for you and me in this game".
So, assuming you have the above-mentioned qualities let's work on what steps I would take to get to the next level. What would you need to focus on?​
BECOME A MASTER OF YOUR DOMAIN: The key to success is to be good at what you do. Learn everything you can about your topic. Talk with peers, read the help files, go through every configuration option possible, write programs, do exams… Once you're good at what you do you can start to share that with others.

WORK: It's a four letter word for some but not for those who want to get ahead. Work hard, work smart!!!

What is working smart? Focus on your core skill and find a niche in that area that either brings value to a customer through added revenue or cost savings
Don't be a 9-5'er – Work late!!! Show commitment to your chosen area. Don't do it for the money - Do it for yourself.
It's what you do between 6PM and 2AM that counts! 1st Take care of the family and then get to it.


GAIN KNOWLEDGE: Get a mentor. Latch on to the knowledgeable people on the project around you and learn all you can from them. You don't know it all. Learn from them. What a unique opportunity to go from project to project and work with different individuals each time. This varied experience you gain from others is absolutely invaluable and is not found in any book out there. Remember that you will meet other consultants doing the same as you, so share with them as well. You cannot expect others to share with you if you don't share with them.

MARKET YOURSELF:

Resume - Load your resume out there and make it searchable - Don't put a phone number - only an email address. Be prepared for people spamming you but the alternative is that no one is able to find you out there should they be searching for your type of skills.
Writing - Write on the topic that you specialize in.
Speaking - If you are comfortable with public speaking then use that to your advantage. If you are not comfortable speaking in front of an audience, break through the fear and do it. It's not that bad. I hated public speaking at school and now I can easily talk in front of large audiences anywhere. The key is to understand that you have a valuable message to tell and the audience has come to hear you deliver that message to them. They are eager to learn from you so go ahead and teach them. Where can you speak?
a) Webinars - ASUG, SAP, and others have webinars on a regular basis - Just apply to speak
b) Seminars - SAP Insider is a popular one - They have many related conferences and seminars - Submit an abstract and go from there.


NETWORK: Now that you are a master of your domain and you are getting visibility of yourself in the right circles it's time for some networking. You need to be constantly looking for new experts to discuss ideas with. Once you establish a network you need to nurture those in the network. These are your trusted peers, but they are also people too. Don't only hook up with them when you need something. Find out how each is doing and nurture the relationship. I find the people in my network incredible and have treasured every experience I have shared with them and hopefully they will share with me. People are what makes this job enjoyable.
In the second part of this article we will provide more details on how to network, market yourself, and outline the key steps to a successful SAP career.