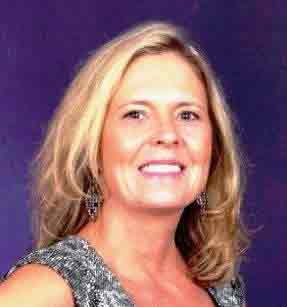 Jennifer Brown is the President and Senior Consultant SAP Security Architect at Dynamic Consulting Services, LLC. She has extensive hands-on experience in SAP security architecture and consulting, information technology and project management. She has also been gracious enough to provide us with some feedback of her MMC training experience and how she added impact to her resume.
Jennifer it's a pleasure to have you, thank you for your time today. I'd like to begin by asking what was your initial need for SAP training?
It is my pleasure! Great question, I have been a SAP Security Architect for about 6 years, but most jobs are going offshore. I needed to advance my skills to compete in the changing job market.
Great, advancing your skills does open the door for many opportunities. Do you have any advice for new SAP students?
I sure do, definitely listen to the advice about studying before taking exams. If I fail a quiz for a course, I immediately take the course a second time. SAP Security and SAP Basis was mostly review, so I only took most of the courses once. On subjects that are new for me, I went through all courses quickly as a review before taking the exams. Repetition is the best way to retain the knowledge.
Awesome feedback for our students, thank you! Did you consider any other training?
I searched for other online SAP Basis courses, but could not find any that were legitimate. I found Michael Management on LinkedIn. I am also considering getting a Master's Certificate in Information Security Management.
Good for you Jennifer! It's always a good idea to do your research. What made you decide on MMC's Training?
I was unemployed at the time and wanted to make the biggest impact on my resume as quickly as possible. Due to my currently experience in SAP, I have been able to quickly complete several courses in a short period of time. Adding the certification information to my resume and LinkedIn profile has increased the views of my profile.
That is truly gratifying to hear. We are glad the certifications you've earned through MMC have helped your resume views. My last and final question is how else has MMC's training benefited you?
One job I am currently applying for is looking for someone with Solution Manager experience. I have excellent Solution Manager experience, but the Certifications will reinforce the content in my resume. The training I've acquired with MMC has definitely made a difference for me – thank you!
Ready to add impact to your resume? Sign up for a free SAP training trial.