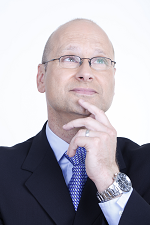 We're in the SAP training business and thus, want to keep our finger on the pulse of the market. We're not so much interested in the latest new products coming out of Walldorf but more interested in what SAP professionals want to learn and need to keep up with their job responsibilities. So each year we ask them about it.
We have just completed our 5th annual SAP training survey and collected the responses of over 1300 SAP professionals from around the world (79 countries, to be exact). The results were stunning on the one hand and expected on the other. For example:
Traditional classroom training continues its demise. Only 28% of SAP pros listed it as their favorite training method.
On the other hand, 65% said that online training is their preferred option.
And here's a stunner: 48% said they have not received enough training to do their job!
We asked additional questions about the biggest obstacles with regards to training, how much money everybody spends on training, what the hot topics are, etc. Also, we got ERP Market Analyst and co-founder of diginomica.com Jon Reed to do an analysis of the survey results and provide his comments.
You can download the complete survey results from this link:
https://www.michaelmanagement.com/sap-training-survey.asp
Do these results surprise you? Any questions you would have asked in addition to ours? Please leave your comments below.
Cheers,
Thomas Michael
Thomas Michael is the CEO of the Michael Management Corporation, the company that killed Death-by-PowerPoint training and put the fun back into online SAP learning. Tom is looking forward to spring in New York City, cherry blossoms in Washington, DC and enjoys talking about building better businesses.