< About Us
Biography: Thomas Michael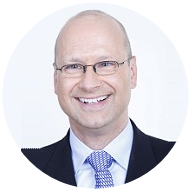 Thomas Michael is a native of Germany and has been involved in SAP consulting and development since 1993. Over the years, he has worked with an impressive array of clients all over the US and Europe and his clients and peers consider him one of the leading SAP experts in the world.
As the CEO of the Michael Management Corporation he speaks and writes widely about SAP training and implementation issues. Tom has authored numerous books, articles and white papers covering a variety of topics. He is a regular speaker at national SAP conferences and other venues.
Over the past 2 decades Tom has presented his sessions to thousands of people at dozens venues. Tom's topics range from various business implementation issues to specific topics about SAP training and implementation challenges.
Here are some of Tom's recent speaking engagements:
Managing Your SAP Projects - national conference in Las Vegas, NV - Coming November 2015!
2,000+ attendees, SAP training session, Expert roundtable

SAPPHIRE / ASUG NOW - national conference in Orlando, FL - May 2015
20,000+ attendees, gave SAP training session, Expert roundtable

SAP Financials - national conference in Las Vegas, NV - March 2011
3,000+ attendees, gave Asset Management related session, Expert roundtable

American SAP User Group & SAPPHIRE - national conference in Atlanta, GA - April 2007
15,000+ attendees, gave several Asset Management related sessions

SAP Financials - national conference in Las Vegas, NV - March 2007
7,000+ attendees, gave several Asset Management related sessions, Expert roundtable

American SAP User Group - national conference in Orlando, FL - May 2006
8,500+ attendees, gave several Asset Management related sessions

SAP Financials - national conference in Las Vegas, NV - March 2006
6,000+ attendees, gave several Asset Management related sessions, Expert roundtable

American SAP User Group - national conference in Anaheim, CA - May 2005
7,500+ attendees, gave several Asset Management related sessions