Mission
We create the best SAP eLearning for our students.
Things we believe to be true:
1.
We produce the best possible learning products for our customers.

We believe in going the extra mile, spending extra time and money on our eLearning solutions to produce the very best training materials out there. For example, we hire professional voice actors for the audio, produce downloadable handouts and formal final exams. No other training provider does this.
2.
We don't have to wear suits to do business.

Our casual company culture is built upon the belief that our ambitious goals and challenging work is fun most of the time. We do not believe in corporate drudgery, mind-numbing corporate bureaucracies or the need to wear suits in order to do business.
3.
We can make money and do good at the same time.

We are a for-profit business and charge fair prices for our products and services. At the same time we enable thousands of people to obtain valuable SAP skills in order to improve their own market value, employability and income potential.
4.
We prefer to do one thing really, really well. Really.

We used to be a consulting company when we first started in 2000...but we transformed our business into the leading SAP eLearning company now and thus, decided to give up consulting work. We rather focus on the one thing that we're really, really good at – producing the best online SAP training solutions!
5.
We don't have to be in an office to be productive.

We started our company in sunny San Diego, California but are now headquartered in New York City – right in the heart of Manhattan. Our team is dispersed all over the US and we have learned to be super-efficient while working remotely from anywhere at any time. The world is going mobile and so are we.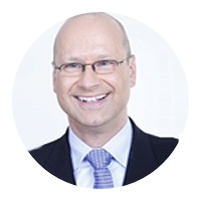 Thomas is a 20+ years veteran SAP consultant with a relentless passion for building better SAP training. When not at work, Thomas enjoys living in Manhattan, making his own beer and learning to play the drums.
Click here for Tom's full bio.
Does this taste funny to you?"
David is a seasoned sales professional, team leader and mentor. In his off time, he enjoys traveling, hitting the gym and enjoying the Miami area beaches.
100% of the shots you don't take don't go in." -Wayne Gretzky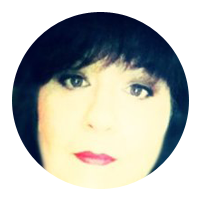 Leslie has worked in IT divisions for over 25 years with deep experience developing user-based materials for business software applications. When not designing our eLearning, Leslie spends time in her garden or art space creating something beautiful.
I am not interested in famous people."

Stephanie has over 10 years of experience in instructional design, development, and training. She likes spending time with her dogs, designing web sites and reading.
I'm a dog person. They keep me humble when they act smarter than I do at times!"
Jai has an advanced degree in computer applications with 12 years of work experience. Jai likes spending time with his kids, doing Yoga, and watching old movies (Hindi).
My favorite meal is Pav Bhaji, an Indian Dish. It fills the stomach with lots of ooohs and aaahs!"
Rebecca loves clean, user-friendly websites and enjoys making illustrations and drawings in her spare time.
If they give you ruled paper, write the other way."
- Juan Ramón Jiménez
Diana has progressive experience in various facets of client services management. When Diana is not busy multi-tasking, you can find her spending quality time with her family.
All great achievements require time."
- Maya Angelou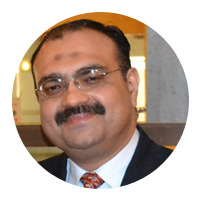 Jawad has helped create some of our bestselling eLearning courses. He's also the author of the SAP PRESS bestselling book "Production Planning and Control with SAP ERP". When he's not at work, Jawad spends quality time with friends and family, reading books and mentoring.
I consider myself a 'global citizen'. I love international food, notably Chinese, Turkish, and Italian!"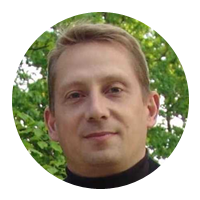 Kevin's expertise is in the area of Logistics. He has approximately 23 years of SAP experience. When he's not at work, Kevin and his wife enjoy
traveling and exploring the world.
My favorite concert was The Rolling Stones, Voodoo Lounge Tour at Prague Stadium in '95!"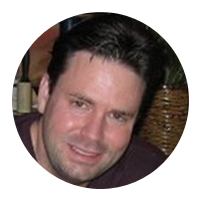 Bill specializes in our CRM eLearning. He's a seasoned IT professional with over 15 years functional, technical and project management experience implementing SAP business process re-engineering. Outside of work, Bill is a BMW and Corvette enthusiast, enjoys travel to Asia, and relaxing with his wife and young daughter.
My favorite meal is 'som tam', a spicy papaya salad. I'm usually on a beautiful beach in Thailand when enjoying it!"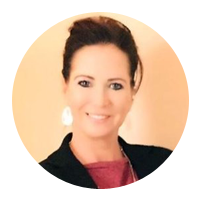 Lori has over a decade of experience in B2B sales and business growth. She is an avid public speaker and when she is not on the clock or volunteering she enjoys working out and constant learning.
Any work is creative work if
done by a thinking mind."
- Ayn Rand, Atlas Shrugged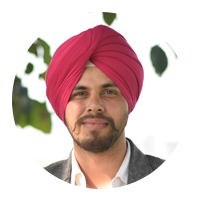 I have more than 8 years of experience developing and maintaining software applications.
I like to tour the new places and doing some adventures."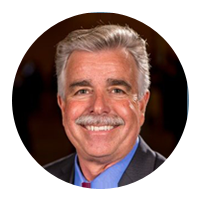 Don is an experienced consultant providing executive level SAP support to assist with a multitude of software implementation and maintenance support decisions. Mr. Hotz has over 20 years of SAP software background - 16 years running SAP solutions on behalf of Computer Sciences Corporation globally and three years with SAP supporting their mobility and HANA based customers.
Pete is a serial entrepreneur with five successful start-ups, including several successful exits generating an average return to investors of 1,588%. With 25 years in enterprise technology & software experience, Pete brings a wealth of business expertise and technological know-how. He is also the author of the upcoming book,"Sparking a Mobile Revolution; How Mobile Voting Will Change the World as We Know It."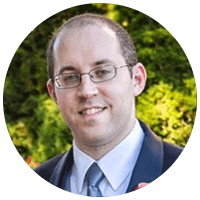 Jason is an information technology analyst with expert experience in SAP Business Warehouse and SAP Portals, specializing in front-end web interface design for analytical reports and dashboards, data visualization with Tableau, BW performance optimization, back-end data warehouse management, and query design. He is also an independent web designer and technology consultant.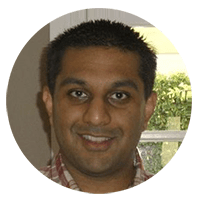 Hiren is an SAP consultant, combining deep technical and process knowledge with wide industry experience and solid project methodology expertise. He is great at engaging with all levels of users and executives to drive out requirements, set and exceed expectations, and deliver exceptional solutions.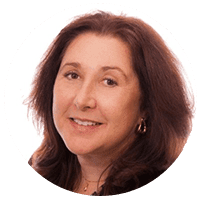 Jenny has proven talent for developing training programs, managing implementations and providing continuous improvement for global Fortune 500 companies. She has extensive master data experience in conversions and set up and a strong combination of 'real world' application knowledge, with outstanding training and motivational skills. As an exemplary communicator, she has been able to lead clients through complex business process re-engineering, help organizations achieve objectives and facilitate growth.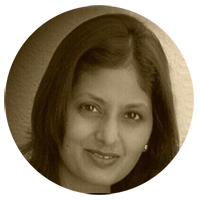 As the Co-Founder and Managing Partner of AR Consulting Solutions, Anuja is a qualified HCM Subject Matter Expert, delivering quality content to MMC and serving as an SAP HR specialist for our HR eLearning courses.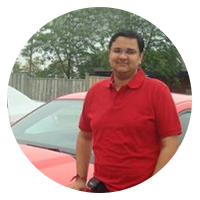 Managing Partner at Vibhor Maheshwary & Associates - Chartered Accountants, a firm of chartered accountants, lawyers and investment consultants.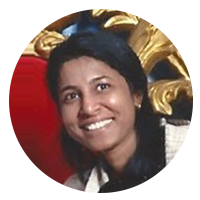 In addition to her work as an SAP FICO consultant for over 15 years, Vandana also is well-seasoned in cost center management, SAP ECC, and SAP Configuration.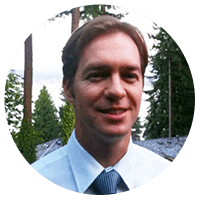 Robert Leathem is an SAP Professional with 16 years' International ERP experience across USA, Mexico, Canada, Brazil, China, Japan, Africa, and Europe and cross industry projects involving high tech, financial services, software, consumer products, and manufacturing industries. His expertise and experience includes 7 full life cycle projects integrated with cloud & on premise ERM, CRM, SRM, PLM and custom systems.
Chelsea has a Master's Degree in Public and Organizational Relations (with a focus on Digital Communications Strategy), and has since built her career in digital strategy. She is passionate about how digital media can be effectively used to achieve defined business objectives, increase a brand's
transparency and build trust within the marketplace.


Twenty years from now you will be more disappointed by the things you didn't
do than by the things you did."
-Mark Twain
Tim is a committed, creative, and collaborative product leader with over 20 years of experience developing and deploying on premise, SaaS and mobile software applications and learning resources that deliver results. Tim has a passion for working with customers to understand their needs and for developing teams that can deliver products to solve them.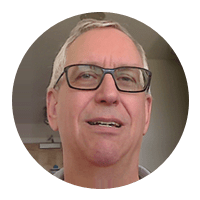 Todd brings a unique combination of business intelligence expertise, support and service orientation, and team leadership to his work. Todd has 20+ years' experience developing in Web Intelligence, Universe Designer, IDT, Crystal Reports and Tableau.
He has delivered hundreds of hours of training in BI and information technology subjects. He is comfortable working at all levels in an organization, and effective in dynamic environments where priorities shift day to day, Todd is able to think outside the box to see solutions.
Benny is a proven leader at building and transforming businesses on a global basis. He has led many businesses and products from complete turnarounds to unprecedented exponential growth. Benny also enjoys speaking on a variety of business topics at many industry, niche and college events.
Accomplished Sales and Account Management professional, specializing in helping SAP Partners get the most out of their marketing dollars. In his off time, Tim likes to work out, travel, spend time with his family, and sing a little Karaoke.
Live! Life is a banquet and most poor suckers are starving to death!"
- Auntie Mame, Rosalind Russell