-->
Who are we?
Glad you asked. We have been designing and developing SAP eLearning courses for a long time and we love it!
Mission
We create awesome SAP eLearning for our students.
Vision
End corporate drudgery & make corporate learning fun again.
Things we believe to be true:
1.
We produce the best possible learning products for our customers.

We believe in going the extra mile, spending extra time and money on our eLearning solutions to produce the very best training materials out there. For example, we hire professional voice actors for the audio, produce downloadable handouts and formal final exams. No other training provider does this.
2.
We don't have to wear suits to do business.

Our casual company culture is built upon the belief that our ambitious goals and challenging work is fun most of the time. We do not believe in corporate drudgery, mind-numbing corporate bureaucracies or the need to wear suits in order to do business.
3.
We can make money and do good at the same time.

We are a for-profit business and charge fair prices for our products and services. At the same time we enable thousands of people to obtain valuable SAP skills in order to improve their own market value, employability and income potential.
4.
We would prefer to do one thing really, really, really well. Really.

We used to be a consulting company when we first started in 2000...but we transformed our business into the leading SAP eLearning company now and thus, decided to give up consulting work. We rather focus on the one thing that we're really, really good at – producing awesome SAP eLearning solutions!
5.
We don't have to be in an office to be productive.

We started our company in sunny San Diego, California but are now headquartered in New York City – right in the heart of Manhattan. Our team is dispersed all over the US and we have learned to be super-efficient while working remotely from anywhere at any time. The world is going mobile and so are we.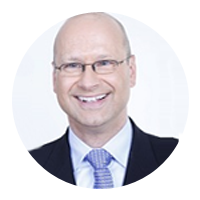 Thomas Michael
Chief Executive Officer
Thomas is a 20+ year veteran SAP consultant with a relentless passion for building better SAP training. When not at work, Thomas enjoys living in Manhattan, making his own beer and learning to play the drums.
Click here for Tom's full bio.
Does this taste funny to you?"
David Hengel
Director of Business Development
Dave is a seasoned sales professional, team leader and team mentor. Dave enjoys traveling, motorcycle rides and playing softball.
100% of the shots you don't take don't go in." -Wayne Gretzky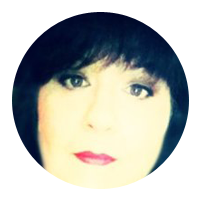 Leslie Bass
Director of Training Development
Leslie has worked in IT divisions for over 25 years with deep experience developing user-based materials for business software applications. When not designing our eLearning, Leslie spends time in her garden or art space creating something beautiful.
I am not interested in famous people."

Stephanie Case
Senior Instructional Designer
Stephanie has over 10 year of experience in instructional design, development, and training. She likes spending time with her dogs, designing web sites and reading.
I'm a dog person. They keep me humble when they act smarter than I do at times!"
Jai Bankolli
Senior Web Developer
Jai has an advanced degree in computer applications with 12 years of work experience. Jai likes spending time with his kids, doing Yoga, and watching old movies (Hindi).
My favorite meal is Pav Bhaji, an Indian Dish. It fills the stomach with lots of ooohs and aaahs!"
Rebecca Carney
Web Designer
Rebecca loves clean, user-friendly websites. When not in front of a computer, she can often be found drawing or hanging out in Prospect Park.
If they give you ruled paper, write the other way."
– Juan Ramón Jiménez
Diana L. Ospina
Client Services Manager
Diana has progressive experience in various facets of client services management. When Diana is not busy multi-tasking, you can find her spending quality time with her family.
All great achievements require time."
- Maya Angelou
Jawad Akhtar
Subject Matter Expert
Jawad has helped create some of our bestselling eLearning courses. He's also the author of the SAP PRESS bestselling book "Production Planning and Control with SAP ERP". When he's not at work, Jawad spends quality time with friends and family, reading books and mentoring.
I consider myself a 'global citizen'. I love international food, notably Chinese, Turkish, and Italian!"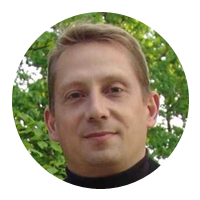 Kevin Boyd
Subject Matter Expert
Kevin's expertise is in the area of Logistics. He has approximately 23 years of SAP experience. When he's not at work, Kevin and his wife enjoy
traveling and exploring the world.
My favorite concert was The Rolling Stones, Voodoo Lounge Tour at Prague Stadium in '95!"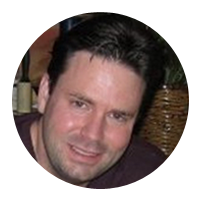 Bill Lynch
Subject Matter Expert
Bill specializes in our CRM eLearning. He's a seasoned IT professional with over 15 years functional, technical and project management experience implementing SAP business process re-engineering. Outside of work, Bill is a BMW and Corvette enthusiast, enjoys travel to Asia, and relaxing with his wife and young daughter.
My favorite meal is 'som tam', a spicy papaya salad. I'm usually on a beautiful beach in Thailand when enjoying it!"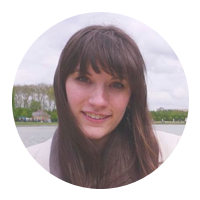 Kelly MacDonald
Marketing Specialist
Kelly MacDonald has been in the marketing business since 2009. With an eye to the future, she likes to read science fiction in her spare time.
Language is to the mind more
than light is to the eye."
– William Gibson"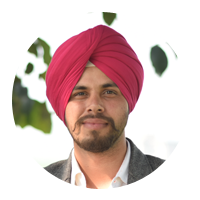 Gurpreet Singh
Web Developer
I have more than 8 years of experience developing and maintaining software applications.
I like to tour the new places and doing some adventures."